Rear FAQ's
The rearend tips and FAQ's are divided into three sections: 9-inch, 8.8 rear and Ford Axle Identification sections. More information is included with the 9-inch and 8.8 videos.
9-Inch Rear
General 9" rear end info

1. Most trucks have equal length axle shafts. Cars normally have unequal length shafts with the shorter axle used on the left.

2. There are three different carrier bearing sizes and two possible spline numbers ( 28 or 31 teeth) for the axle shafts in the 9". Normally the rear will have to be disassembled to know which one you have.

3. Always install matched ring and pinion sets, never mix gears from other sets.

4. Never back off the pinion nut during preload adjustment. If preload becomes too tight, remove the crush sleeve, install a new one and start preload adjustment again.

5. If you reuse the traction-lok clutches, just wipe them off with a shop rag and soak in friction modifier. Never use solvent to clean them.

6. Some ring and pinion sets are timed like an engine timing chain. The 3.00, 3.25, 3.50 and a few others are timed gears. If the timing marks on the gears are not set together, the gears will likely have a whine.

7. When looking at the ID tag on a rear end, the ring gear size can be a 9 or 8.7 or 9.3. The 8.7 was an 8 ¾" gear used in some late 60's to early 70's axles and were just normal 9" carriers with a slightly smaller ring gear (not to be confused with the integral carrier 8.7 rear end). The 9.3 sometimes called the 9 and ½ inch axle, was an oddball rear end seen in some older trucks and Lincolns. It has very few interchangeable parts with the 9".

8. The spider gear shaft on the 9" is the same one used in newer 8.8" carriers with 28 spline axles.
8.8-Inch Rear Axle
1. With a few exceptions the 8.8" rear ends generally have 31 spline axles with unequal lengths on full size trucks and vans (short axle on right side). Car models normally use 28 spline axles with equal lengths.

2. Axle end play should not be over .030". Excessive end play may indicate worn Traction-Lok clutches.

3. Replace pinion bearing races in the axle housing only if damaged, but always replace the bearings if new races are installed.

4. The independent rear suspension version used on 89 plus model year Thunderbirds are rebuilt the same way as standard axles. The IRS rear housings have needle bearings and modified side gears to accept the half shaft CV joints (no C clips are used in IRS rears).

5. Aluminum 8.8" IRS rear's used in the Mark VIII and late Cobra's require a case spreader and is serviced differently than the iron housing 8.8" rear.

6. If the rear end uses a speed sensor ring behind the ring gear, check it for cracks and damaged teeth. Replace if there is any question about its integrity.

7. Never back off the pinion nut during preload adjustment. If preload becomes to tight, remove the crush sleeve, install a new one and start preload adjustment again.

8. It's a good idea to put a little silicon sealant on the pinion splines before installing the companion flange to prevent a fluid leak past the pinion nut.

9. 86 to 95 5.0L Mustangs are factory equipped with 28 spline 8.8" rear ends. They can replace originally equipped "Fox" vehicles (Fairmont, 79+ Mustangs, 81+ Granadas, 83-85 LTD and 80-88 T-Birds) with 7.5"rear ends, however some T-Bird models have wider axle housings. Most 7.5" and 8.8" rears' from "Fox" cars have axle shafts that are interchangeable.

10. A few tips for the weekend drag racer. Take the 8.8" out and install a 9" axle assembly. Seriously though, the 8.8" has been reliable in stock street driven Mustangs. Be sure to have a good full tooth pattern on the drive side if not just a little deep. Set Traction-Lok clutch pack to the tight side. If it's a stick car, the backlash should be set toward the minimum spec. Seriously consider using aftermarket 31 spline axles.

11. The drive shaft and companion flange should be marked before unbolting from the rear end. If the shaft isn't reinstalled in the same position, a vibration may develop.

12. Backlash measurements should always be checked in three places around the ring gear.
Ford Axle Identification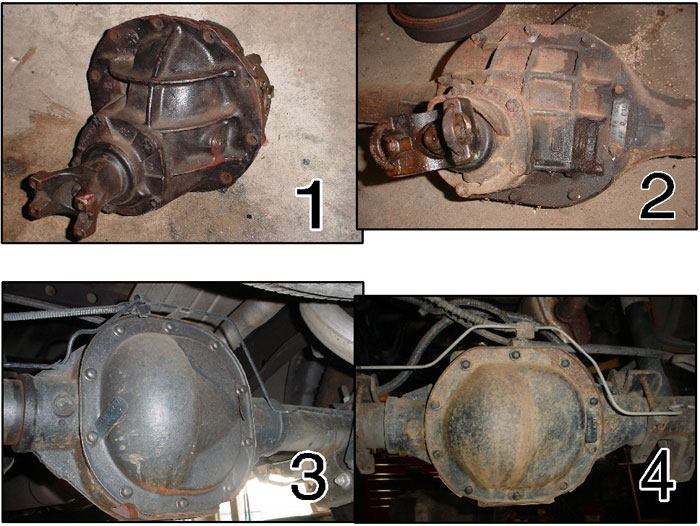 Photo 1 - The 9" rear ends have a removable "hog-head" center carrier and is about 10" from the bottom to the top stud. The 9" was introduced in 1957 and ran to mid 80's.
Photo 2 - The 8" rear was use from the 60's to the late 70's, top to bottom stud is about 9".
Photo 3 - 8.8" rear's have a ten bolt inspection plate on the back that's about 10" from the center of the top bolt to the bottom bolt center. The 8.8" first saw service in the 79 Crown Vic. and in 1980 for the F100/150.
Photo 4 - The 7.5" rear was first put in the 78 Fairmont. It also has a ten bolt cover but measures about 9" from top to bottom bolt.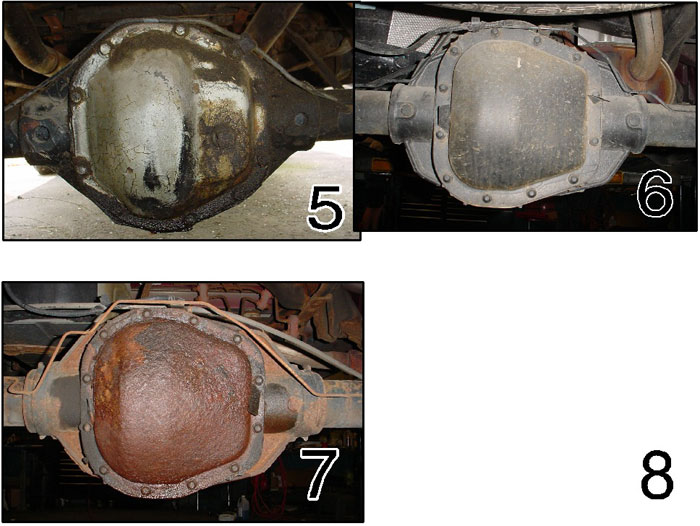 Photo 5 - Dana 44 use as front axle on 4x4's also as rear axles on some late 70 F100's. Has 10 bolts, normally has a fill plug on the cover and top to bottom bolt head centers are about 9 1/4".
Photo 6 - The 9.75" used from 97 to present F150, 12 bolts and 11 1/4" from top to bottom bolt centers.
Photo 7 - The 10.25" used on some Light duty F250 and Heavy duty F150's, 12 bolts on cover and top to bottom bolts are about 11 5/8" apart.
Photo 8 - Sorry no picture but from 69 to 78 Ford made the WER axle (the ID tag shows this rear as an 8.7-inch) used in the big cars and some Granada's which looks like the 8.8". It had a 10 bolt cover, used C-clips to hold the axles (like the 8.8") but had adjusting nuts for the carrier bearings (like the 9") instead of shims which are used in the 8.8".