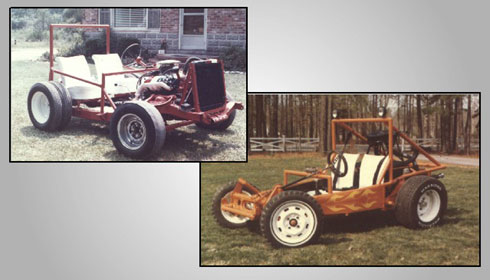 Early 70's: Off road Fun Buggies. 239 V-8 OHV Ford on a shortened 55 Ford frame. Type 3 pancake VW motor on a 2" boiler tube frame.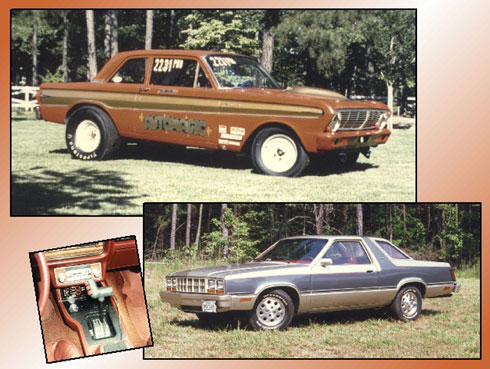 Late 70's: 1965 Falcon Drag Car with 428cid C6 Transmission 9" rear, ran mid 11's. Late 80: 1982 Fairmont 200cid Turbocharged 6cylinder with AOD push button shifter.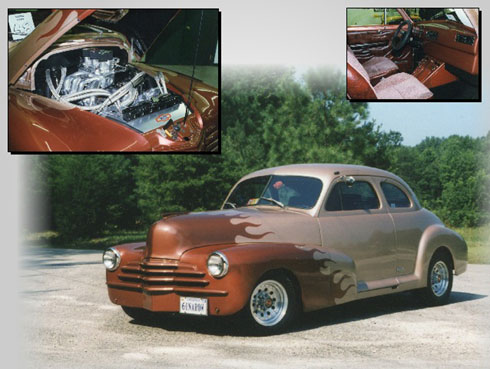 Early 90's: 1948 Chevy coupe with 300 6-cylinder Fuel Injected Ford engine AOD Transmission and 9" rear.